Kim Camille doesn't wear a cape, but she might just be a hero.
The highly qualified clinical nurse will swim in the 2024 Busselton Jetty Swim to raise funds for Busselton's Bycroft family, who's 4-year-old son, Vance, suffered a spinal cord injury after a tragic accident earlier this year.
Kim became aware of the Bycroft Family through her business, SN Services which provides at-home nursing and support services to people with complex medical needs. The agency was approached to assist the Bycroft family bring Vance home to Busselton.
Kim and three colleagues from SN Services will complete the 3.6km swim as team of 4 and will be raising funds for the family.
SN Services are also looking at opening an office in the Southwest to assist the Bycroft family and other high-care patients. If you have a passion for working with people and making a real difference in the lives of others, they want you on their team.
To help Vance and his family donate here or to find out more about SN Services go to snservices.com.au /work-with-us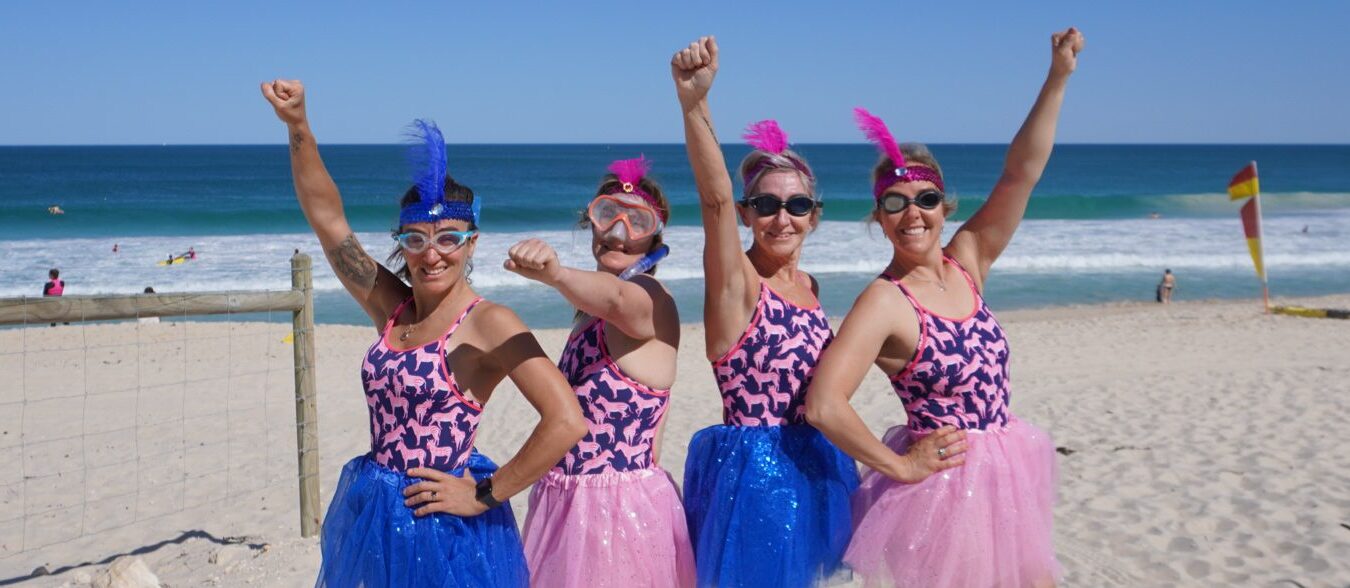 Kim and her team are swimming to raise funds for Busselton's Bycroft family
(L to R: Laura Keavy, Claire Dywer, Kim Camille and Laurie Abbott)