The 2024 Busselton Jetty Swim Sunset Concert will be held on Saturday 10th February from 5:30 pm
at the Busselton Foreshore amphitheatre
This year's headliner is critically acclaimed Australian band, The Beautiful Girls.  The evenings free entertainment also includes the final of Busselton's annual Battle of the Bands competition.  Keep reading for more information.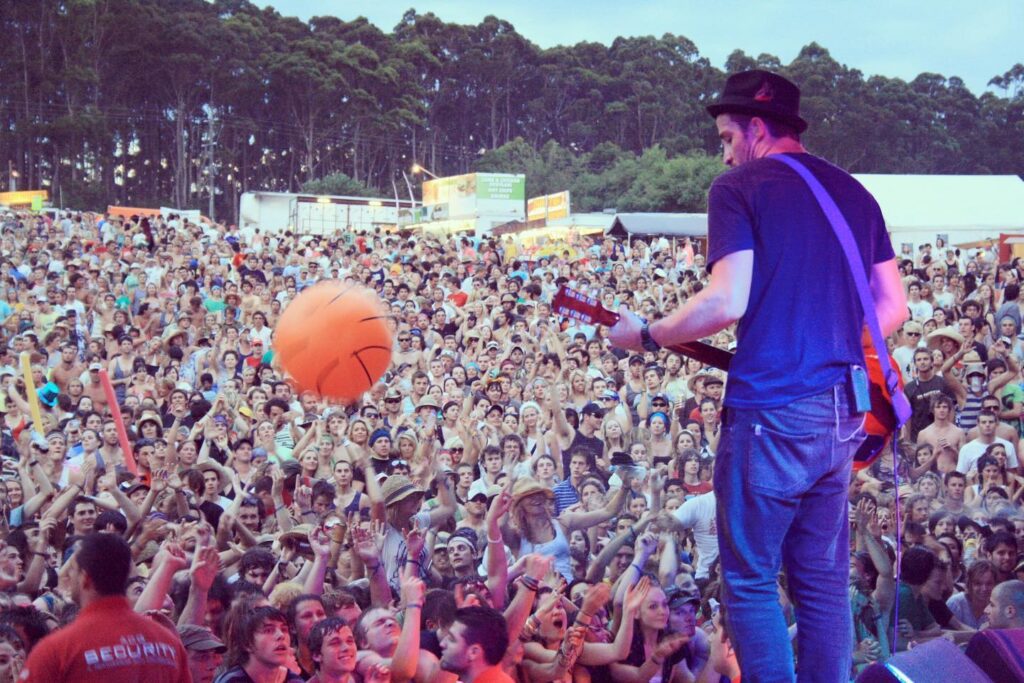 The Beautiful Girls 
The Beautiful Girls have a unique, infectious sound which combines reggae, roots, folk, and other influences to create a laid-back, beachy vibe that transcends genres. The band has been likened to Jack Johnson, Ben Harper and Sublime.
Founded in Sydney in 2001, their extensive catalogue includes hits like "La Mar" and "Periscopes". They have just released their first live album Rumble Inna Jungle. Head to Spotify to listen