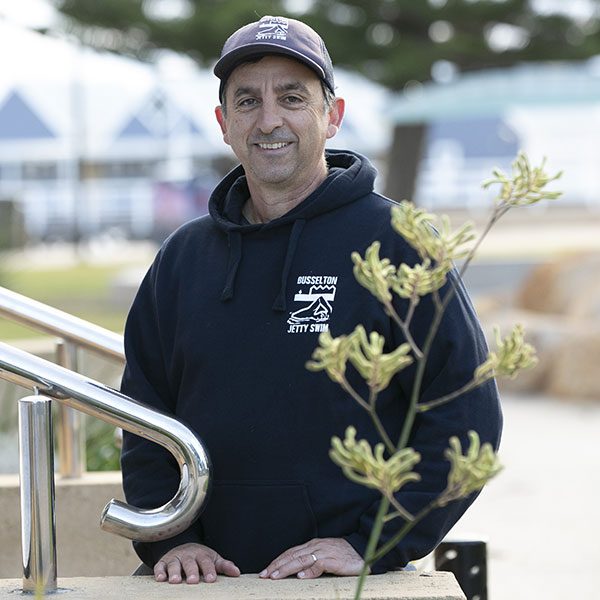 Coordinator
Sinan or Sinch to many who know him is from Busselton and is the Principal at Vasse Primary School. Sinch enjoys fishing and all sports and first joined the Busselton Allsports Inc. committee 16 years ago and has been heavily involved ever since. He joined the event committee to support a community event, for the friendship and company of a great committee. Plus as a non-swimmer he wanted to be involved in another capacity of this iconic event.
In addition to be part of the committee, Sinch currently assists in the planning of the event year round, in the event weekend set up, coordinates the start and as co-presenter with Ross Brommel during the event.
Sinch proudly boasts that he has never swum the Busselton Jetty Swim due to his busy roles on event day, but has navigated the Jetty many times in his boat.