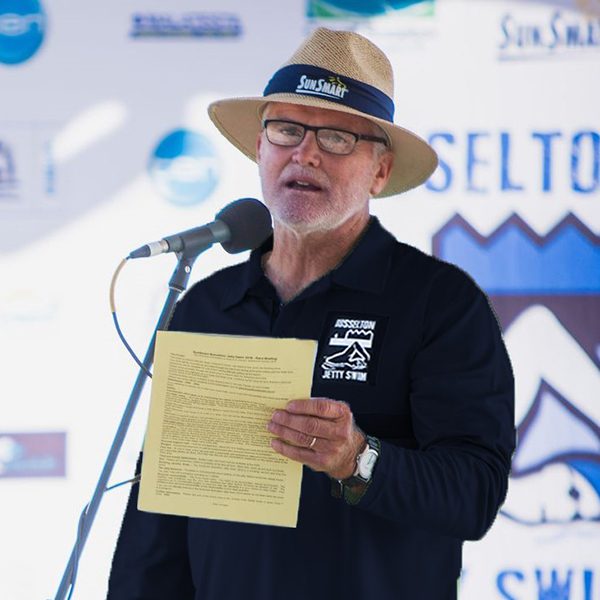 Event MC
Ross lives in Busselton with his wife Pat who is also a keen Busselton Jetty Swim volunteer. He paddled a kayak as a volunteer safety person as part of the 1998 Jetty Swim, and from 1999 onwards became involved on the organisational side.
He likes to describe himself as a keen land-based open water swimmer! He has never swum around the Jetty, but loves seeing the satisfaction that people of varying abilities get from completing the circumnavigation of one of Western Australia's most recognised structures.
A former manager of the Busselton Jetty, for the past 15 years Ross and Pat have been taking small group tours to Italy, France and Spain.
Ross is best known for his voice as for many years he has been on the microphone on Swim day, for the last few years in tandem with fellow committee member, Sinan Kerimofski.
Ross enjoys paddling his kayak and gardening. He loves being part of the Busselton Jetty Swim as it is a homegrown event organised by a great team that has fun.