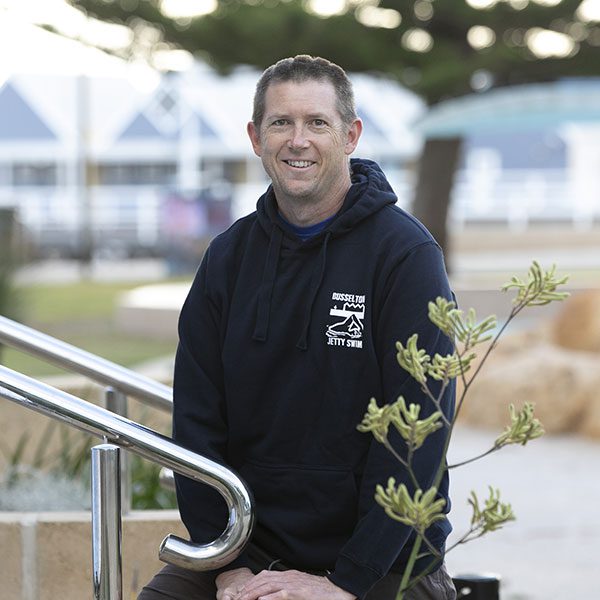 Site Manager
Simon and his family live in Busselton and love the lifestyle the South West offers. His days are busy as Associate Principal of Vasse Primary School and Sinch's PA however on his weekends, Simon enjoys mountain biking racing and leisure, art, the development of and helping others with personal wellbeing and being proactively well.
In 2003 Simon offered to help the Jetty Swim committee with taking photos, then his role evolved to develop a website and then to design the t-shirts and merchandise and then to manage the event site.
Today his role within the committee is to manage the site on the day preceding the swim and on the swim day. He is also involved in the creation of the theme each year and artwork for the swim.
Simon has swum the jetty four times and holds the unofficial breaststroke record of 1hr 30mins.