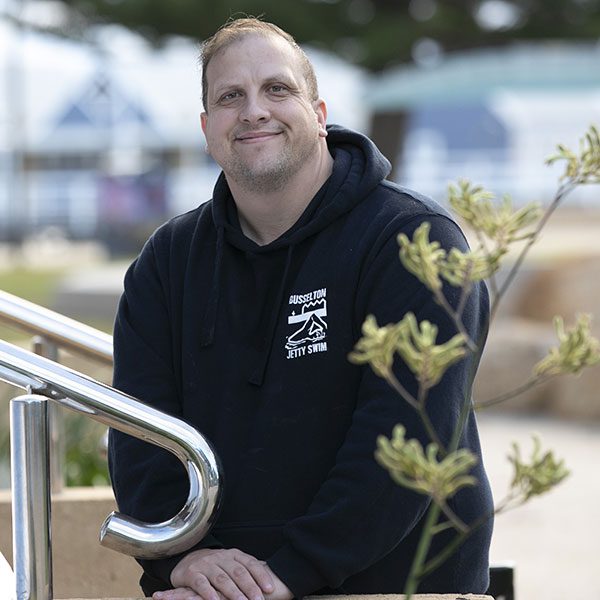 One Mile Swim to Shore
Jordan joined the committee in 2018 after taking part in a community based event that he had previously taken part in, having swum the Jetty Swim twice. Living in Kealy and working as a General Manager of a holiday resort, Jordan assists the committee with the management of the social media campaign.
Jordan was also an integral part of the inaugural One Mile Swim To Shore leg of the swim introduced at the 2019 event. Jordan managed the operations of the event and the delivery on the day, catering to 500 excited swimmers as they took to the water.
When Jordan isn't working, he enjoys watching AFL and designing lego creations.