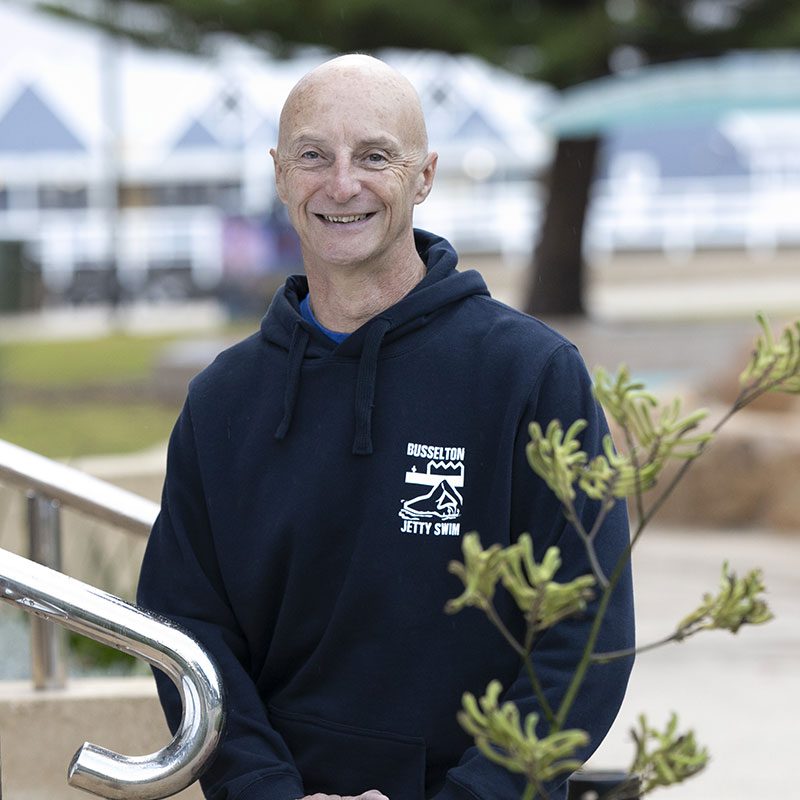 Past Vice President
Richard, a local resident of Geographe was one of the four original founding members of the Busselton Jetty Swim and was actively involved for 25 years as Vice President and Executive Committee member. Richard was integral in the growth and development of the event as he adopted his background and knowledge in Mapping, Geographic Information Systems and Database design in to the events planning and management. His various roles and responsibilities over the 25 years included online entries, Risk Management, and succession planning.
Richard enjoyed experiencing the growth and popularity of the event since its inception from the Busselton Tri Club with the natural progression to the swim. Whilst he has swum the jetty numerous times, due to his commitment to the event, has only had the opportunity to swim the Busselton Jetty Swim twice.
In his spare time, Richard enjoys bike riding, walking, swimming, running, reading, travelling, gardening.