Priya Cooper O.A.M. BsC
1999 Young Australian of the Year for Sporting Achievement
Sports Australia Hall of Fame
World Champion Paralympic Swimmer
Motivational Speaker
Ambassador Profile
Q.  Why did you decide to sign on as an ambassador of the Busselton Jetty Swim again?
A.  It was such a great weekend, full of activities and people participating in a wonderful event. I think it is important to promote events such as this that get a for the WA community to be part of.  It is a very inclusive event for all abilities.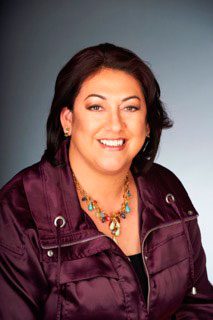 Q.  How will you be getting involved as ambassador this year?
A.  Promotion before the swim to encourage more people to participate. Im happy to be involved in any aspect of the day and really enjoy meeting the swimmers. Also presenting the various awards at the end of the day.
Q.  In your eyes, what makes the Busselton Jetty Swim so special?
A.  I think because it is so inclusive and the whole community down south make the event so special. It is a beautiful destination at an iconic location.
Q.  What do you admire about the people that tackle the Busselton Jetty Swim?
A.  They are very brave! I loved seeing the young ones and also the more 'seasoned' swimmers
Q.  What did you enjoy most about the event last year as ambassador of the Busselton Jetty Swim?
A.  I really enjoyed being part of the start of the various waves, looking out on the crowd of people waiting to start and then watching them as they flood out into the ocean. I also really enjoyed meeting some of them on stage.
Q.  Has the Busselton Jetty Swim inspired you to continue/take up swimming?
A.  Its definitely inspired me to get fit and active and maybe get in a do a few laps!
Q.  Do you have any advice for the BJS swimmers?
A.  Just have FUN!