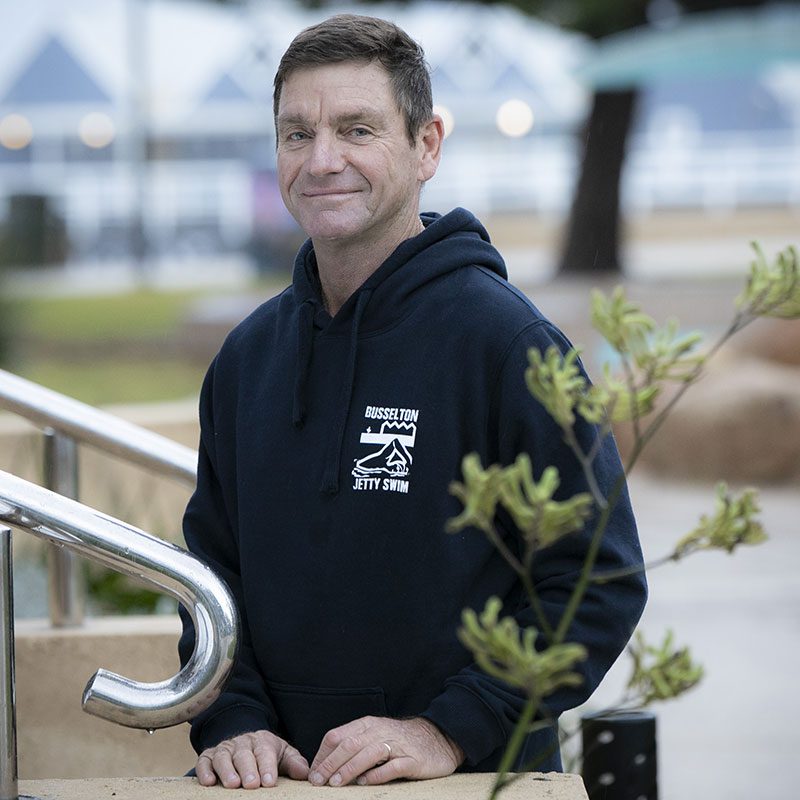 Past President
Max was the President and founding member of the Busselton Jetty Swim and was involved with the concept of the event and the continued evolvement from 1996 to 2020. Max's love of keeping fit (ex Ironman), Mountain Biking, swimming, paddling, running, cycling, fishing, camping, travelling was the genesis of the event. Max identified there was a need for an open water swim in the region and Busselton didn't have major community sporting events at the time and the Jetty has always been Busselton's identity symbol.
As a Director of Higgins Building Contractors, he was fortunate to have had the flexibility to dedicate 25 years to the event. Max has swum the Jetty Swim numerous times and has lost count!
Max took a step back after the 25th Anniversary event to hopefully spend more time with his hobbies, business, swimming the event and spending time with his grandchild.