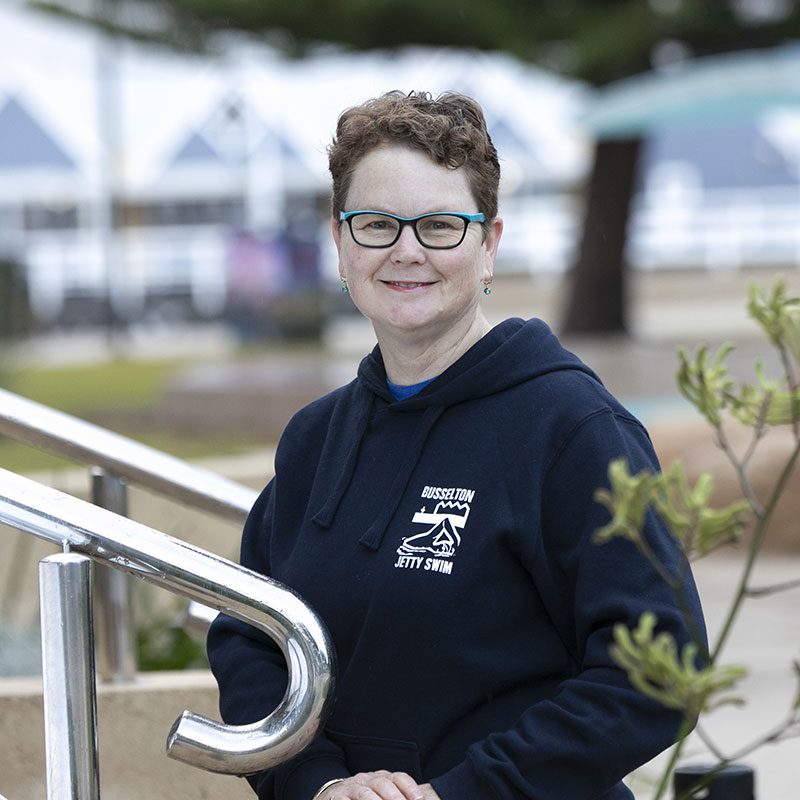 Past Executive Committee
Leanne of Geographe was one of the four founding members of the event and was actively involved as an Executive Committee and Committee member from 1996 to 2020. Leanne first became involved in the event when supporting her sporting husband and friends and has maintained an integral role as the event grew. Leanne recalls the first year when she hand lettered the swimmers finisher's certificates.
Leanne and husband Richard enjoy Cycle touring, travelling, camping and reading. With the hectic roles Leanne maintained for the event day over the years she has only swum once – first leg in a 4 person team in 2018!
Leanne is an Office Administrator in her career however her role within the Jetty Swim over the years varied from looking after registration on swim weekend and volunteers to assisting with entries, documentation, risk management any fine details of the weekend! In 2020 Leanne transitioned to retirement finishing her role on the Executive Committee after 25 years.