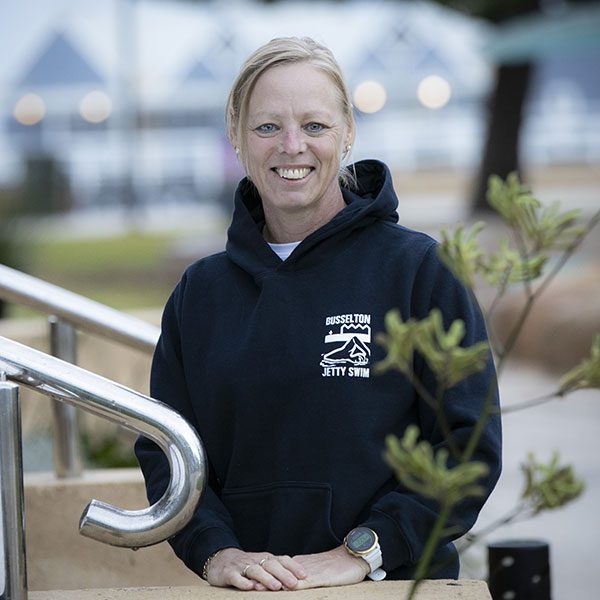 President
Kat lives in West Busselton and as an Accountant was a natural fit for taking on the Treasurers role three years ago. Kat sits on both the Busselton Jetty Swim committee and Busselton Allsports Inc. Executive Committee. Kat spends her spare time participating in Triathlons, travelling, camping, mountain biking, spending training and social moments with friends.
Kat was honoured when asked by Jenny Higgins if she would consider taking up Treasurers position. Whilst Kat jumped at the opportunity to support the event, she has since found what a dynamic committee they are and how they have created a hugely successful and popular event.
Kat has participated twice in the Jetty Swim as a solo, once as One Mile Swim To Shore leg and twice as a team. Kat enjoys being part of this iconic event and is thrilled to be a part of the continuing success and finds volunteering with the event more rewarding than competing.