Race Stats
2 x world Duathlon Championships – 2012, 2017
1 x Bronze medallist World Duathlon Championships – 2010
World Cup winner – Tiszaujauvaros Hungary – 2015
Bronze World Cup – 2009
4 x Busselton Half Ironman Winner / 1 x 2nd – Record for most wins at Busselton
2  x Noosa Triathlon Runner-up
Current WA Female Triathlete of the Year
15 x ITU World Triathlon podiums
9 x International Half Ironman podiums
Multiple National and State titles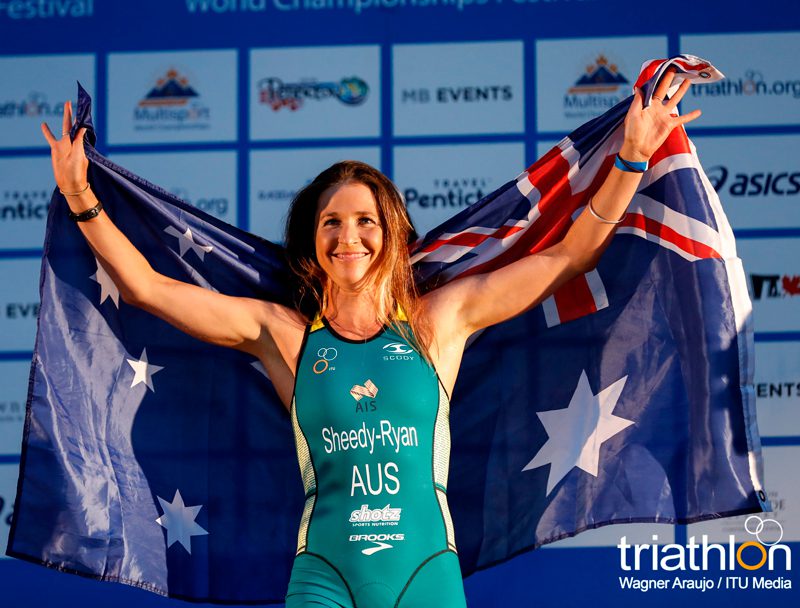 Felicity Sheedy-Ryan is Professional triathlete representing Australia at the highest level.
She is a 2 x World Champion in Duathlon 2012,2017 and also a Bronze medallist in the event in 2010.
In 2015 she won her first Triathlon World Cup event in Hungary and has had multiple podium finishes internationally before and since then, at other World Cup events, and International Half Ironman races also.
She has represented Australia multiple times in Triathlon at World Championships at all distances, including Sprint, Olympic Distance, Relay, Duathlon and Half Ironman.
As well as mixing it up racing overseas for a French team in the French Grand Prix League and qualifying for the new hotly contested Super League Triathlon Finals.
Closer to home, Felicity has gained numerous Elite National and State triathlon and running titles across a variety of distances 
and is a 2 x Noosa Triathlon runner up.
Australia's Largest triathlon – and her biggest success in WA triathlon – is holding the record for winning  the Busselton Half Ironman 4 times and one 2nd place, making her the most successful female triathlete at Busselton.
Currently Felicity is Western Australia's Female Triathlete of the year.  She also feels quite connected to the area having spent large amounts of time training in the south west region with family living in nearby Margaret River as well as her success and love that racing in Busselton has given her.
"My love of this area and our beautiful beaches, combined with the fact Busselton has played such an important part in my career being one of my favourite races and venues, means Busselton really holds a special place in my heart."