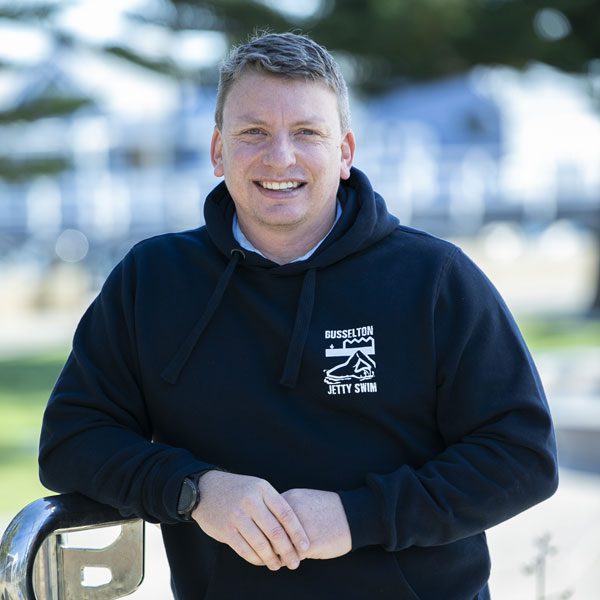 Chairperson
New recruit to the committee, Brendan McNally is no stranger to Jetty Swim having participated seven times in the solo swim.  His first swim was in 1998 where a much younger Brendan was first across the line.
Brendan currently is the City of Busselton Senior Sport & Recreation Project Officer bring him back home to WA (and Busselton) after a number of years with the City of Gold Coast's Parks & Recreation Services. He has worked in the sport, recreation and leisure administration, facility management and planning field for over 20 years.
When Brendan is not working, he enjoys spending time with his beautiful wife and daughter (who will be 1 in December), doing home renos, wandering the trails, hitting the beach and exploring the regions "Chardonnay Strip".
His reason for joining the committee was to be part of this iconic event. Brendan grew up in Busselton before moving to Perth for Dads work but always came back down for the summer holidays, so he has a strong connection with Busselton and the Jetty.  The event has become such an inclusive family weekend, any age or ability can take up the challenge, and he is looking forward to being a part of it.